Scroll down and you'll find information on ISIA Requirements
For more information contact Sandie:


ISIA Requirements
ISIA International Stamp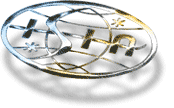 As a member of the International Ski Instructors' Association (ISIA), the CSIA has the authority to issue the ISIA minimum standard international stamp to its members. The stamp allows for an increased recognition of one's competencies at the international level. There is no charge for the stamp.
A minimum number of 320 hours of education is required to reach the ISIA minimum standard, included the following three mandatory programs:
CSIA Level 3 Certification
Avalanche Skills Training (AST)
First Aid Certification (from a recognized organization such as Red Cross, St.John Ambulance, etc)
The additional hours of training to make up for 320 hours of education must be completed through the CSIA or one of the following organizations: CSCF, CASI, CSGA or CANSI.
Private training programs or ski school training programs are not eligible.
Qualifying hours must be completed with the Canadian Alliance.
To submit an application, please click here.
ISIA – Level 3 Extended + Alternative Discipline + Avalanche Awareness + First Aid (minimum 320 hours training CSIA/CSCF/CASI, Level 4 CCT)


© Copyright 2023-2024 Instructor Academy  –  All rights Reserved – E&OE
Location
The Instructor Academy,
Suite 6,
Sabrina House,
Sabrina Court,
Longden Coleham,
Shrewsbury, SY3 7BF
Email
info@instructor-academy.com